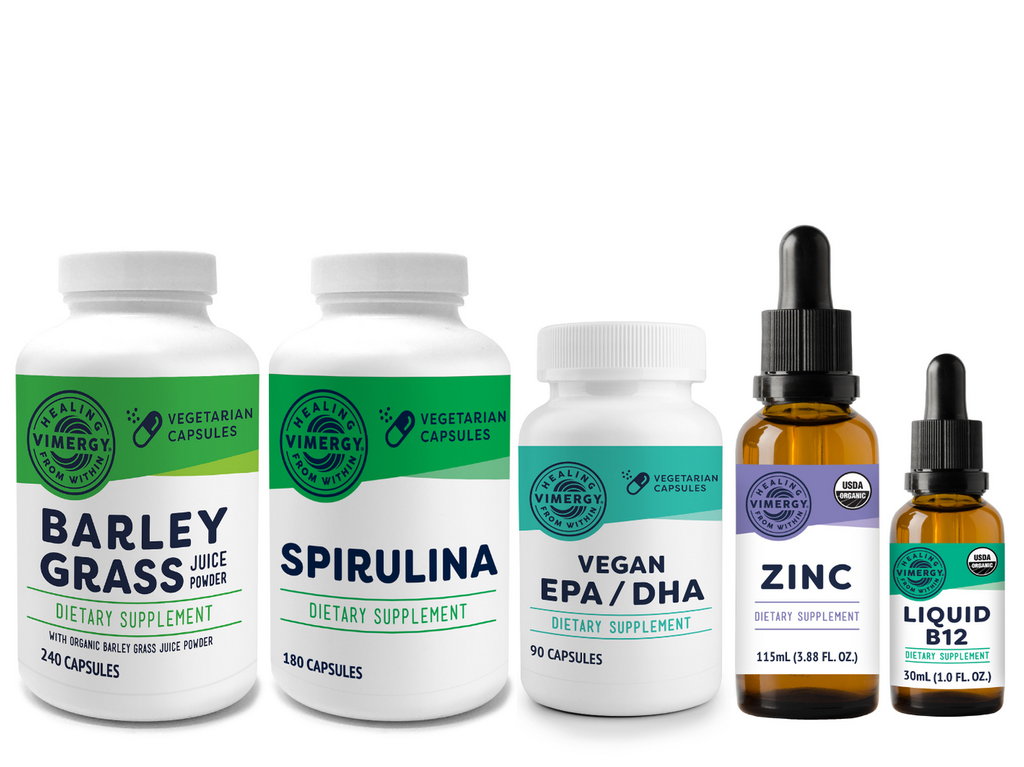 This is the combination of basic supplements to nourish your body while pregnant. Vimergy Barley Grass Juice Powder has highly alkalizing properties which helps when expecting given mommy is sharing 50% of immunity with baby during this precious journey. Spirulina serves as a perfect protein source while we all know EPA/DHA are essential for brain development. The important point to note here is that our vegan EPA/DHA is derived from algae - no mercury from large omega-3 supplements derived from fish!
Best thing about this is how clean the supplements are from harmful additives and preservatives.
As always, we only offer the best for you and your family!
Each kit contains:
1x Vimergy Barley Grass Juice Powder (240 capsules)
1x Vimergy Spirulina (180 capsules)
1x Vimergy Vegan EPA/DHA (90 capsules)
1x Vimergy Liquid Zinc Sulfate (115ml)
1x Vimergy Liquid B-12 (30ml)